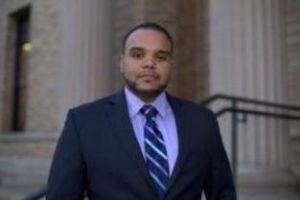 Rafael A. Triunfel Jr, Esq. is a partner at Triunfel Law. Though he specializes in personal injury law, Rafael also has expertise in family law and municipal court matters, such as DWI's and traffic violations. A native of Hoboken, Rafael has strong ties throughout Hudson County as well as the neighboring areas and aspires to serve the community where he was born and raised.
Rafael received his bachelor's degree in Sociology with a concentration in Criminal Justice from William Paterson University. He went on to receive his law degree from Rutgers University – School of Law. Throughout law school, Rafael cultivated his interest in serving the local area by partaking in community based endeavors as well as being an avid member and contributor to the law school's Community Law Clinic. In addition, Rafael was awarded a prestigious fellowship from a major law firm, and was the first 1st year law student to receive such honor.
Rafael was hired directly out of law school by a large New Jersey law firm where he honed his legal skills under the guidance of some of New Jersey's best and brightest attorneys. Not only did this experience expose Rafael to a variety of areas of law but it also familiarized him with the needs of corporate clients. Rafael eventually moved onto a smaller firm, returning to his roots in community oriented legal matters. Here, Rafael found his niche in personal injury law, serving local members of the community under the guidance of one of New Jersey's premiere personal injury attorneys. He was also able to refine his skills in family law and municipal court proceedings. By starting his own firm Rafael hopes to merge his large firm and small firm experiences to bring together the best of both worlds in order to most effectively serve his clients.
Rafael strives to provide clients with services that are affordable and individualized. He is passionate about helping people, viewing every client as an opportunity to lend a helping hand through the use of his multifaceted legal skill set. Rafael is committed to fiercely advocating for every client's personal rights and liberties while also ensuring that they feel welcomed into his office and respected under his representation. A Latino, Rafael is fluent in Spanish and capable of communicating with and assisting the Hispanic community as well.